MAINSPACE EXHIBITION /

"2020 MARCH 13", Levin Ifko, 2020. Image courtesy of the artist.
Writing With My Hands

Levin Ifko

February 18, 2022 – March 26, 2022


Residency Description /

I love street signage. I really enjoy recipes, and finding magazine cutouts. I'm quite fond of my collection of bus tickets (many of which have been gifts from friends and peers). And lately I've been eating oatmeal for breakfast. Whether clear or complex, there can be so many reasons why people are drawn to certain objects. And there are times we can't (or don't) put it into words. Either way, these "things" have become a huge part of my life and routine, and the way I navigate the spaces around me. I've been interested in writing in a way that uses objects by recreating them in some way, and replacing or altering the text on labels or signs. Writing through objects has become an avenue that I explore discomfort, care, and change, while acknowledging the importance, familiarity, and fun in the things that surround us. Overall, I'm feeling excited and grateful for the opportunity to be in TNG's space these next five weeks, and am looking forward to meeting people (in all the ways that COVID allows), sharing recipes, and writing with my hands.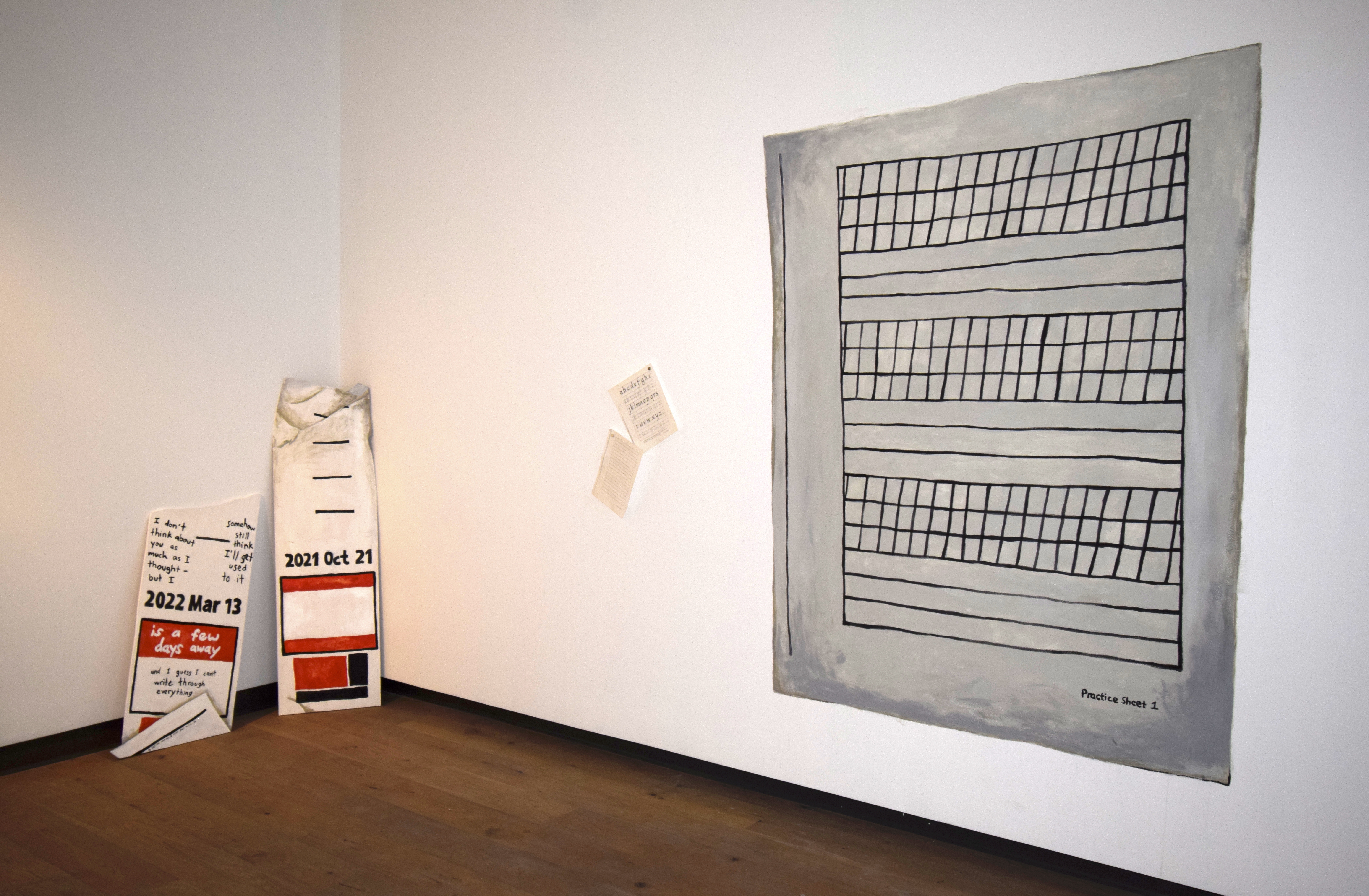 Bio /

Levin Ifko is an emerging artist and writer. Their research interests include mental health and queer theory – and they are interested in exploring these things through text and objects of routine. They work as a gallery attendant and barista, and their work is currently being shown with the AFA Travelling Exhibition Program (TREX Southern Alberta, 2021-2023). Ifko will be graduating from the Alberta University of the Arts (BFA Media Arts) in 2022.

---
Writing with My Hands, Publication by Levin Ifko and Morgan Martino
---
PRESS /
Calgary Artist Explores Change in Recent Residency
a feature that covers Levin Ifko's
Writing with My Hands
artist residency by writer Abby Parker for the Calgary Journal. Published May 5th, 2022.
---

Territorial Acknowledgments /

TNG gratefully acknowledges its home on the traditional territories of the people of the Treaty 7 region, including the Blackfoot Confederacy (Kainai, Piikani and Siksika), Métis Nation of Alberta Region III, Stoney Nakoda First Nation (Chiniki, Bearspaw, and Wesley), and Tsuu T'ina First Nation. TNG would also like to acknowledge the many other First Nations, Métis and Inuit who have crossed this land for generations.