View from the Inside: Courage Journey

This Is My City Festival + WP Puppet Theatre

April 3, 2016 – May 26, 2016

+15 Window Exhibition

View from the Inside: Courage Journey

View from the Inside: Courage Journey, is an amazing puppetry-based project. The project has built a beautiful body of work that gives voice to people seeking to build resiliency, create community and raise their sense of self worth. This artwork explores the experiences of Calgarians who struggle in different ways with mental wellness.

Through Autumn 2015, five professional project leaders guided participants through an art making process where stories inspire the creation of mask – body puppets.

Emerging research suggests that creative arts therapies and experiences can help to reduce anxiety and increase self-esteem and quality of life. View from the Inside provided participants the opportunity to bring to light their experiences of challenge and resiliency through art making, storytelling, drama and movement, live puppetry performance and media technologies.

While the individuals who participated in the program may face many barriers including homelessness, learning delays, and isolation; a common thread that binds us all together is the essential experience and fluid nature, the highs and lows, of mental wellness. Participants explored their creativity, problem solving skills and stories of hope.

The masks featured in this exhibit are a sampling of the 40 that were created. Some of them the artists consider as finished, others are 'a work in progress', a reflection of our lives. The subtitle "Courage Journey" came from participant's responses as they went outside their comfort zones, and were vulnerable. Someone even started by saying they 'hated' this kind of stuff but by the end they really relaxed and enjoyed it. Many say they were "empowered".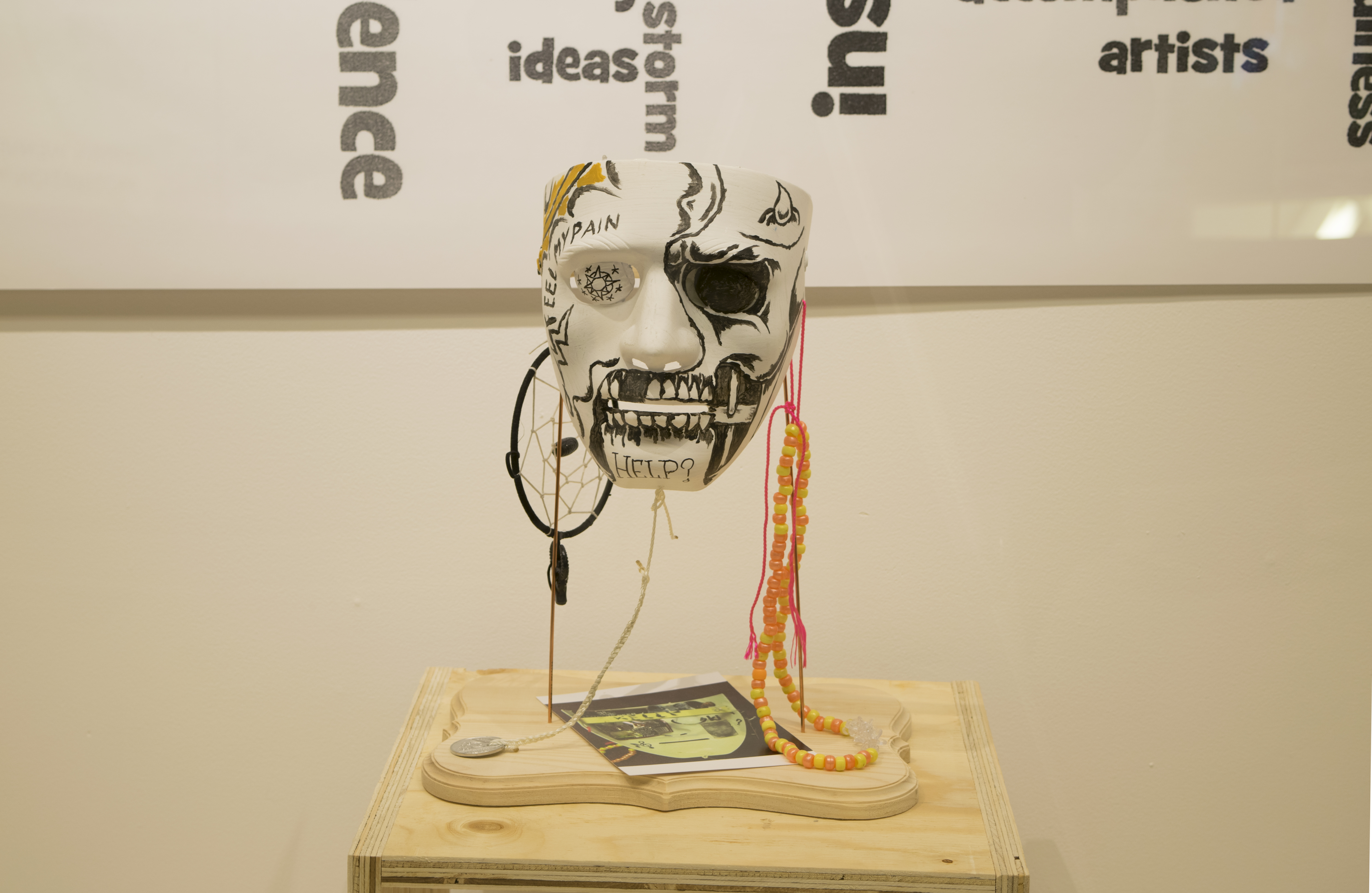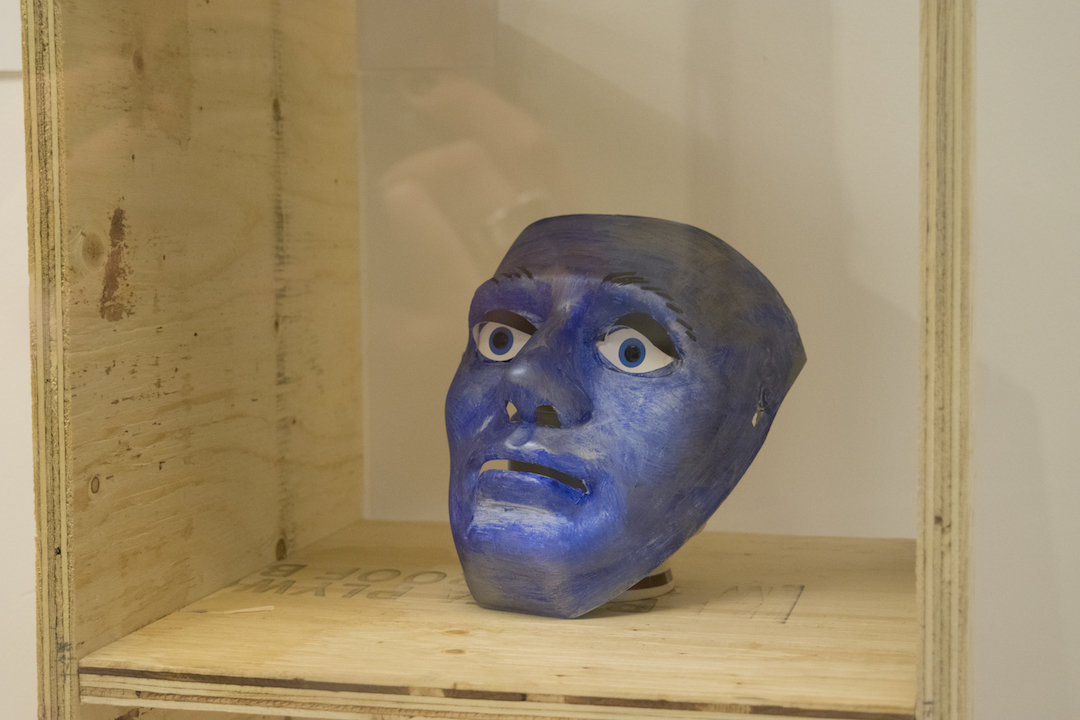 About the Partnering Organizations

This is My City Art Society recognizes the creative voice of every citizen and believes we are all richer for having listened. This is My City (TMC) began as a yearlong City of Calgary program in 2008. Artists worked in shelters, service agencies, and on the streets to increase opportunities for homeless and at-risk individuals to make art. At the program's conclusion, several of the artists felt like things were just starting. So, in 2010 they formed an independent, volunteer-run society to continue the work. Options for creative expression for the homelessness are extremely limited; TMC artist-mentors provide opportunities and peer-to-peer guidance in several arts disciplines.

This is My City Festival began in 2012 to share program participants' expressions, engage the broader public, and involve community partners in exploring issues surrounding homelessness. For more information please visit: www.thisismycitycalgary.ca

WP Puppet Theatre (WPTS), seeks to spark curiosity; provide understanding about the world we live in; examine the issues of our time; consider solutions and inspire our audiences to become active, ethical and involved citizens through the art of puppetry.

WPTS was incorporated as a charitable not-for-profit society in 1991 and is based in Calgary. There are three main areas of operations: produce and tour original, innovative puppet shows, present a wide range of learning experiences through and about puppetry, and create community engagement projects.

WPTS believes that puppets have a special role power as metaphors and proxies, and stories have a power transcending time & culture. Puppets help diverse groups of people to better understand each other, promote diversity, tolerance and provide a creative platform to express controversial and significant social issues. They bring joy, creative outlet and help us tackle emotional and social issues.

WPTS is thrilled to be part of This is My City Festival 2016. The project has benefited greatly from our consultation and working partnership with TMC.