Kasia Sosnowski – SELF!HELP!
The Topography of Bodily Sentiments

Ambivalently Yours, Kablusiak, Rachel Livedalen, and Kasia Sosnowski


November 9—December 22, 2018


Exhibition Description

The Topography of Bodily Sentiments exists at the convergence of four practices, each ethically entangled with bodies host to precarious labels. Denying simple synthesis, instead opting for tactics of revision and re-envisioning, the discreet methods and aesthetic concerns of the artists — Ambivalently Yours, Kablusiak, Rachel Livedalen, and Kasia Sosnowski — stand apart from one another. The linkage in the exhibit lies somewhere in between; a unifying disenfranchisement, stemming from the socio-cultural forces that seek to shape their bodies, erase their voices, or distort their outputs. "The Topography of Bodily Sentiments" is a site for the reaffirmation of identity, the connection of the emotional to the physical, and the resistance of bodies in the face of oblique, ever-changing, and often contradictory standards.



Exhibition Text

The artists present in The Topography of Bodily Sentiments are seemingly connected by a moment of mutual discovery: they are not who this world thinks they are. They aren't pristine. They aren't dead. They aren't meant to choose anything for certain, and they aren't as familiar to their forms as you say they are. The Topography of Bodily Sentiments addresses these intrusive distortions, enforcing different understandings, bodily, experientially and socially. The artists present set themselves to the tasks of re-definition in the face of oblique, ever-changing, and often contradictory standards.

Part archive of resistance, part high femme techno-dimensional rift, Ambivalently Yours' work is a generative platform extending from the digital space to invade the gallery and your heart. The pink hued installation provides a place for viewers to manifest, engage with and submit their own experiences from in between the decisions forced upon them. Participants should find themselves in good company, both in the text of the work and in the interactions invited; Hundreds of drawings, fueled by a transcriptive practice, re-mediating scores of online correspondence about being resolute in one's indecision, serve as the wallpaper to a physical economy of emotional sentiment. Taking a final form of endearing mass portraiture, Ambivalently Yours reaches beyond themself to act as a conduit for the emotions and experiences of others.

Kablusiak presents us with a more introverted kind of dialogue, revolving around the ongoing stress of socio-cultural disempowering of lived experience on an othered existence. A comparison is drawn between a large-scale, nude figural work, the face obscured by floral cloth; a grid of sometimes humorous, often sad, drawings; and a beaded statement: "You can mourn someone who is still alive." A bedrock of sentiment provides the basis for the connection between the commanding quality of the faceless nude and the minimalist nature of the drawings. I get the sense that it's hard to be in view, an advocate for a vital, though oft mistakenly framed as static, culture. The socio-cultural mingles with personal anxiety, the result being an installation equal parts conversation around coping and the reality of existing in an Inuk body.

At this point, I'd infer the territory being mapped is an inherently anxious one. A unified sense of disenfranchisement, misrepresentation and a desire for re-interpretation literally draws lines, constitutes dialogues and manifests new understandings of conditions inside and beyond the body. Kasia Sosnowski's ceramics exist peripherally in the site suggested so far. Plaintive, fragile, and deeply funny, Sosnowski reaches out to viewers with disembodied ceramic limbs. Embracing the indiscreet and intuitive exploration of the body free of coded perception, the tiny beings comprising Sosnowski's work are vessels brimming with empathy. I think they want to interact with you, but some of them seem pretty fine all on their own. Bypassing the frenetics of anxious interpretive efforts, this work couples directly with the emotional landscape present within The Topography of Bodily Sentiments, deliberately moulding limbs and bodies bent towards strange but earnest ends.

In a corrective measure, and as a sort of catalytic reaction, Rachel Livedalen elevates the decayed cultural forms of classical female sculpture to ecstatic heights by way of trapper-keeper, hard glittering aesthetic alchemy. A feat of Necromancy by way of Lisa Frank stickers, the synthesis between oppressively standardized forms and what is in essence, an extension of 90's girl-power design, revives and reassembles the expectations of feminine beauty towards more personable ends. Citations intact, Livedalen's reproductions of stale, academic imagery prompts a new interpretation to stem from the limiting factor of physical beauty. Here, the white surface of Grecco-Roman artifacts are rendered accessible, even relatable, imagined as a canvas for the expression of a certain kind of bodily understanding, chosen by Livedalen over what is taught in academic circles.

The Topography of Bodily Sentiments can be characterized as an attempt to stabilize and nurture a kinder future, one where resistance is a carefully understood activity. Equally carefully, the artists are helping propagate this site for a new discovery, one more focused on the self. They mark boundaries around their particular kinds of knowledge, kindly providing guideposts and pathways, all leading to moments that give form and voice to dissatisfaction with the preconceptions that permeate their experience.

— May G N


Biographies



Under the pseudonym Ambivalently Yours, this Montreal-based artist explores ambivalence within a multimedia web-based practice inspired by her feminist questions and online interactions. Her work aims to highlight the potential for political resistance and emotional empathy that exists within conflicting emotions. Her meticulous online engagement as Ambivalently Yours has resulted in a large social media following and her interactions with her online community directly influence and participate in her practice. Her work has been exhibited in North America, Europe and Australia, shared virally online and featured prominently in media publications, teenage blogs and zines worldwide.
Kablusiak is an Inuvialuk artist and curator based in Alberta and holds a BFA in Drawing from the Alberta College of Art and Design. They recently completed the Indigenous Curatorial Research Practicum at Banff Centre for Arts and Creativity. Kablusiak uses art and humour as a coping mechanism to address cultural displacement. The lighthearted nature of their practice extends gestures of empathy and solidarity; these interests invite a reconsideration of the perceptions of contemporary Indigeneity. Kablusiak is a board member of Stride Gallery (2016-present). Awards include the Alberta Foundation for the Arts Young Artist Prize (2017) and the Primary Colours Emerging Artist Award (2018). They have recently shown work at Art Mûr as part of the Biennale d'art contemporain autochtone (2018) and at the Athens School of Fine Arts as part of the Platforms Project (2018). Kablusiak, along with three other Inuit curators, will be creating the inaugural exhibition of the new Inuit Art Centre in 2020.
Rachel Livedalen grew up in Texas, North Carolina, and Virginia. She earned her BA in Studio Art and Art History from the University of Virginia. Upon completion of her degree, Rachel was awarded the Aunspaugh Fellowship from the University of Virginia to continue her creative research on campus. In 2014 Rachel graduated with an MFA in Printmaking from the University of Iowa. Rachel Livedalen is currently an Assistant Professor of Art at Texas Christian University in Fort Worth, Texas. She has held this position since 2014 and heads the printmaking area. Rachel exhibits her interdisciplinary work widely with recent solo exhibitions in Dallas, Tallahassee, and Kansas City. She also recently received a 2017-2018 Kala Fellowship Award from the Kala Art Institute in Berkeley, CA and was accepted into the 2018 Artist Program at Eastern State Penitentiary in Philadelphia, PA. Her creative research explores contemporary femininity through the lens of past histories and mythologies. Rachel Livedalen is represented by Erin Cluley Gallery in Dallas, TX.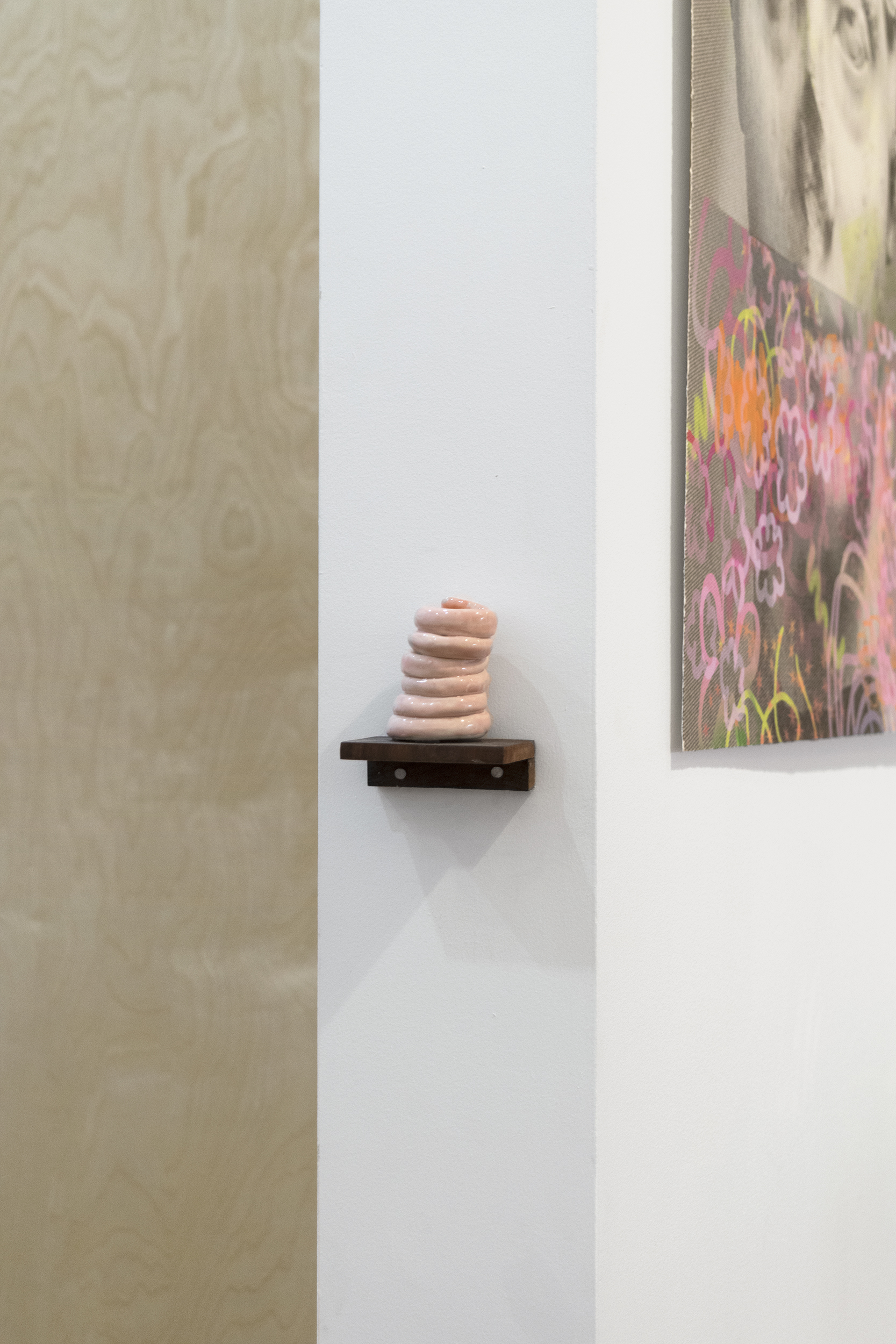 Kasia Sosnowski is originally from Calgary, Alberta – she moved to Lethbridge in 2007. She graduated with honours from the University of Lethbridge with a Bachelor of Fine Arts-Art History and Museum Studies, and a Bachelor of Fine Arts-Art Studio in 2014. She moved to Banff in 2014 where she worked at The Banff Centre as a Preparatorial Practicum at the Walter Phillips Gallery. After completing her year contract as a practicum she participated in the Banff Centre's Late Fall BAiR program where she began exploring ceramics. She now lives and works in Lethbridge, Alberta where she maintains her art practice.




Territorial Acknowledgments

TNG gratefully acknowledges its home on the traditional territories of the people of the Treaty 7 region, including the Blackfoot Confederacy (Kainai, Piikani and Siksika), Métis Nation of Alberta Region III, Stoney Nakoda First Nation (Chiniki, Bearspaw, and Wesley), and Tsuu T'ina First Nation. TNG would also like to acknowledge the many other First Nations, Métis and Inuit who have crossed this land for generations.