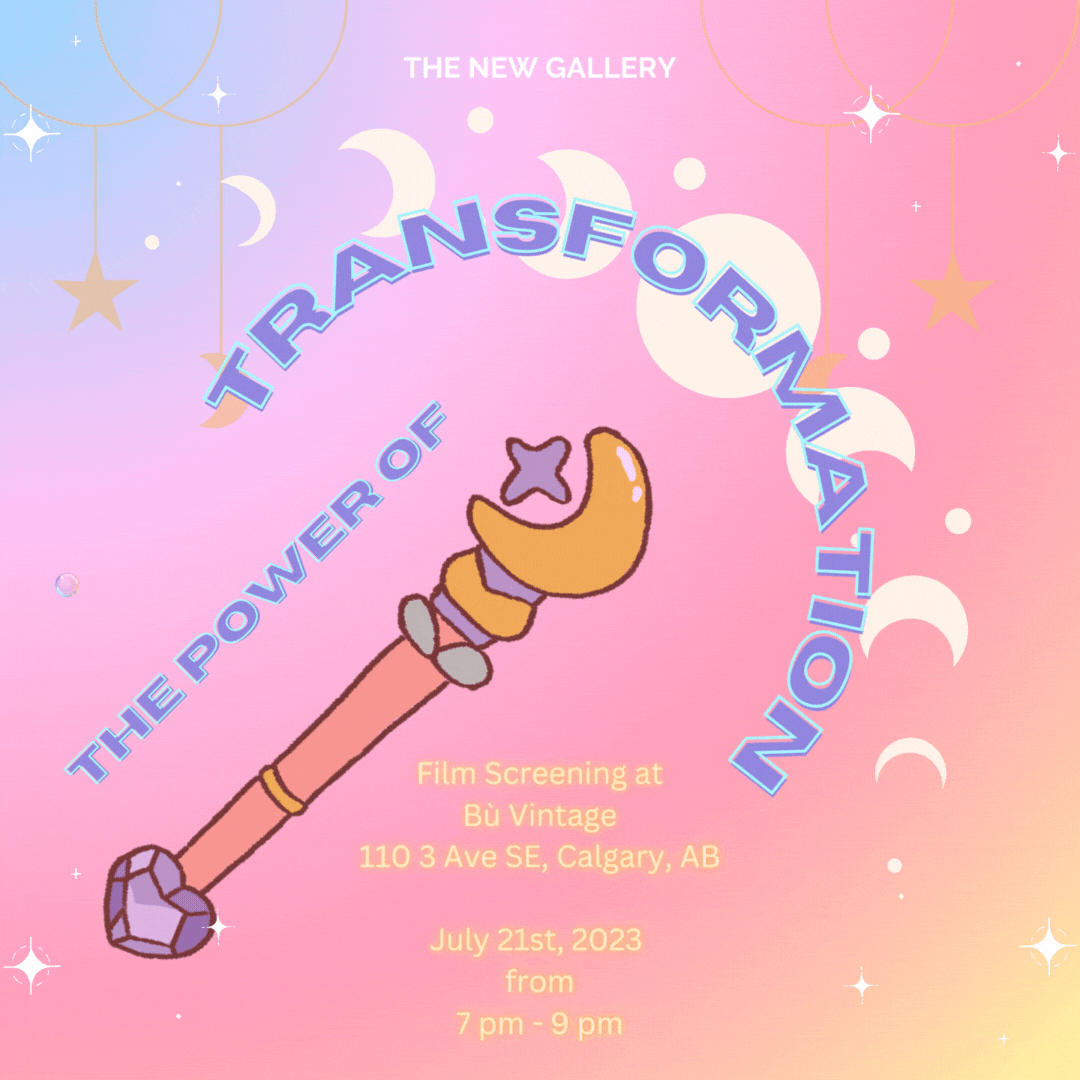 The Power of Transformation
/ Film Screening

July 21st, 2023
7PM - 9PM
@ Bü Vintage in Chinatown
110 3rd Ave SE, Calgary, AB
As a part of TNG's 'The Next Generation' Emerging Artists programming, grab a seat and some refreshments at Bü Vintage in Calgary's Chinatown to watch some films by emerging video artists and be ready to be ✨transformed✨


FEATURED FILMS
---
POLYMORPH
(4m31s)



Through the lens of an experimental film this personal piece explores gender and one's place within or without it. Using images of their body and sonographic visuals set to drone music, the director leads you through an identity in flux.


POLYMORPH was the result of participation in the HERLAND cohort. Shot primarily in the darkened studio of CSIF over one day, this intensive production was executed and produced by women and trans-identifying personnel.


Mike Hooves
is a prairie queer working in illustration, animation and murals in Treaty 7 - Calgary. Mike uses simple shapes, saturated colour, and gestural linework to create playful and engaging imagery that utilises queer aesthetics and signifiers.
---
Spiritual Warfare
TW: Blood, Sensitive Topics
(3m)



Spiritual Warfare is a piece depicting death, rebirth, catastrophe, peace, metaphysical oneness, and the perpetual resilience of life itself. It was made with paper puppets, .pngs', and music by her dear friend Idlefon.
Ivy Voltage is a Métis/Italian stop motion animator from Calgary Alberta. With a background in alternative theater, dance and event production, she was looking for something more challenging. It took some time to find herself while working in bookbinding and leather work, and then life led her to animation. Animation is a medium that uses so many different skills that she will likely never get bored.

During her 5 year journey with animation she has been in 2 QAS lockdown competitions where her team won in 2022, multiple years of the dolly wiggler cabaret adult puppetry events, and a few music videos. She has created music videos for bands such as Mandible Klaw, Campfire Sh*t Kickers, Owls & Eagles and Bloated Pig.
---
Pensamientos Saqrachai
(Little Mischievous Thoughts)
(4m10s)




At the age of 21, when I created Pensamientos Saqrachai (Little Mischievous Thoughts), I was just starting to formulate how I felt being racially mixed. Before I had specific words to describe my experiences my anxieties would grasp me and hold me uncomfortably. I felt ugly because I had ugly experiences that haunt me like echoes. But like an echo they get quieter as time passes even if they will follow me forever! I try to say something nice now when an echo comes back.

To explore these feelings I used a traditional folk mask from Péru depicting a creatur called a saqra (sa-qa-ra pronouncing the q like trying to spit something in the back of the throat but softly). They are beings stuck between human and demon, and in a way stuck in identity purgatory. I wondered how a saqra might exist within mixed identities and how those internal conflicts might play out. Two sides argue about the uncertainty in identity in a circle conversation about my own vanity.

Based in Treaty 7 Territory (Mohkinstis/Calgary, Alberta) Ursula Sokół is a mixed Peruvian, Quechuan, Polish artist. They graduated with a BFA from the Alberta University of the Arts majoring in media arts in 2021. Through performance, costume making, and drawing Ursula utilizes myth and storytelling as a mechanism that explores in-between identities, othering, and spatial limbos. They transform the discomfort they experience into new memories that return their power. These spaces and experiences of discomfort are recontextualized utilizing aspects of traditions and culture they grew up with from their Peruvian mama. Their work acts as a means of conveying the uncertainty found within their identity and takes that uncertainty to wonder what belonging means.
---
LO-FI OP
(14m55s)




LO-FI OP is an immersive video art piece combining elements of surrealism and abstraction. This cinematic narrative explores themes of dreams, self-discovery, and gender. Beckford draws inspiration from Harlequin and Pierrot clowns, early MTV David Bowie music videos, scrying rituals (a form of vision-based divination), magic, and drag culture.

The script and storyboard were based on dreams Beckford experienced, and as such the narrative meanders in a semi-conscious state. The protagonist is transformed multiple times throughout the video; into a cat-girl, a witch, a clown–each iteration of their identity rooted in liberation from societal norms.

In this piece, LO-FI OP is not merely a title but a manifesto to create with the tools that one has. The goal is creation for the sake of individual expression and LO-FI OP dreams a magical afro-indigenous queer hyperpop world into existence.

The video is a companion to the third album, LO-FI OP, by producer and musician Callum Beckford. The album showcases a unique amalgamation of pop art and music with an experimental approach, blending live instrument recordings, eclectic samples, and a mix of natural and digital sounds. Recorded during the solitude of a lockdown, this dystopian pop album captures the grit, sadness, and solace of that time.

Complementing the music is a 15-minute experimental music video, recorded and edited in 2023. This visual narrative employs a mix of analog and digital video recording techniques, embodying a low fidelity aesthetic reminiscent of home videos. Together, the album and video offer a poignant exploration of solitude, identity, and self-expression.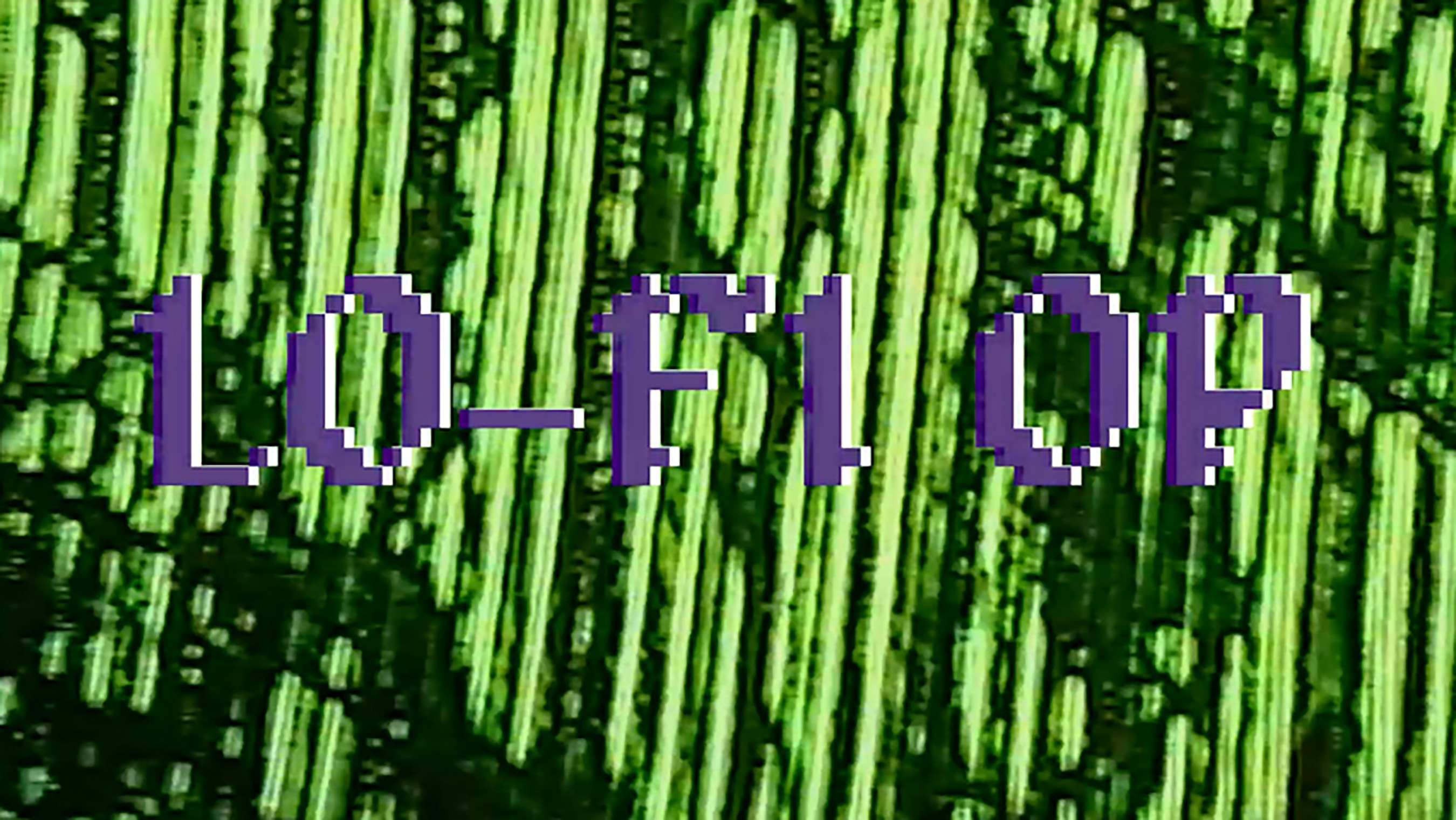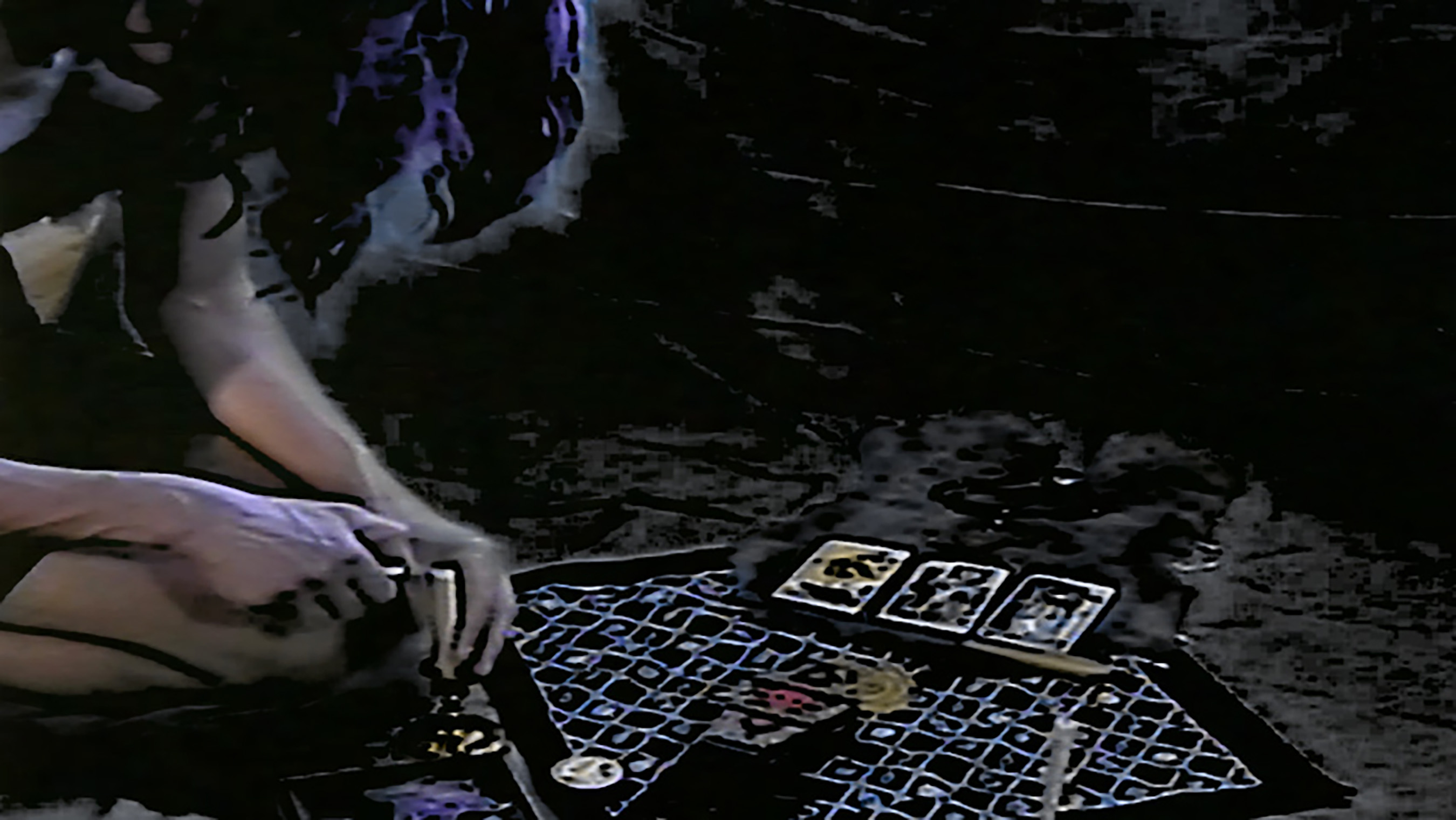 Callum Beckford

(he/they) is an emerging Cree/Metis and Jamaican/German interdisciplinary media artist and musician. His practice explores how media functions as a medium or apparatus. By investigating the elements and relationships between The Artist, The Audience, and The Environment, Callum explores how media art simultaneously creates and questions culture. Through various media including music, video, and performance, Callum continually reimagines and reassembles his relationship to gender, race, sound, and place.

Callum graduated from the Alberta University of the Arts in 2018 with a degree in Media Arts, and in 2022 he received a diploma in Software Development from the Southern Alberta Institute of Technology. He is currently co-owner of Variable Oscillations, a company that designs, builds, and sells electronic music instruments.



All photos courtesy of the artists*