BILLBOARD 208 /
Sikapinakii Low Horn – Oh'tooyiitsikaa'toot Ohkii ("To Take Care of Our Water"), 2021.

Oh'tooyiitsikaa'toot Ohkii ("To Take Care of Our Water")

Sikapinakii Low Horn


June 11–August 31, 2021

Curated by the Niitsítapi Water Protectors


Exhibition Description /

Oh'tooyiitsikaa'toot Ohkii ("To Take Care of Our Water") depicts the vibrancy of the riverways in Southern Alberta using an archival map of the Treaty 7 area, the traditional territory of the Blackfoot Confederacy. The delicate mark-making emphasizes the water of which is held by the many rivers throughout the region, trailing off into the extension, yearning for a long life of clean pathways and of nature. In this work, the artist has used Blackfoot syllabics in hopes of honouring the originators of syllabics that were once used amongst frontiersmen, priests, nuns, and colonizers. Oh'tooyiitsikaa'toot Ohkii is a reclamation of language, syllabics, and the land in which Blackfoot people have been on for thousands of years.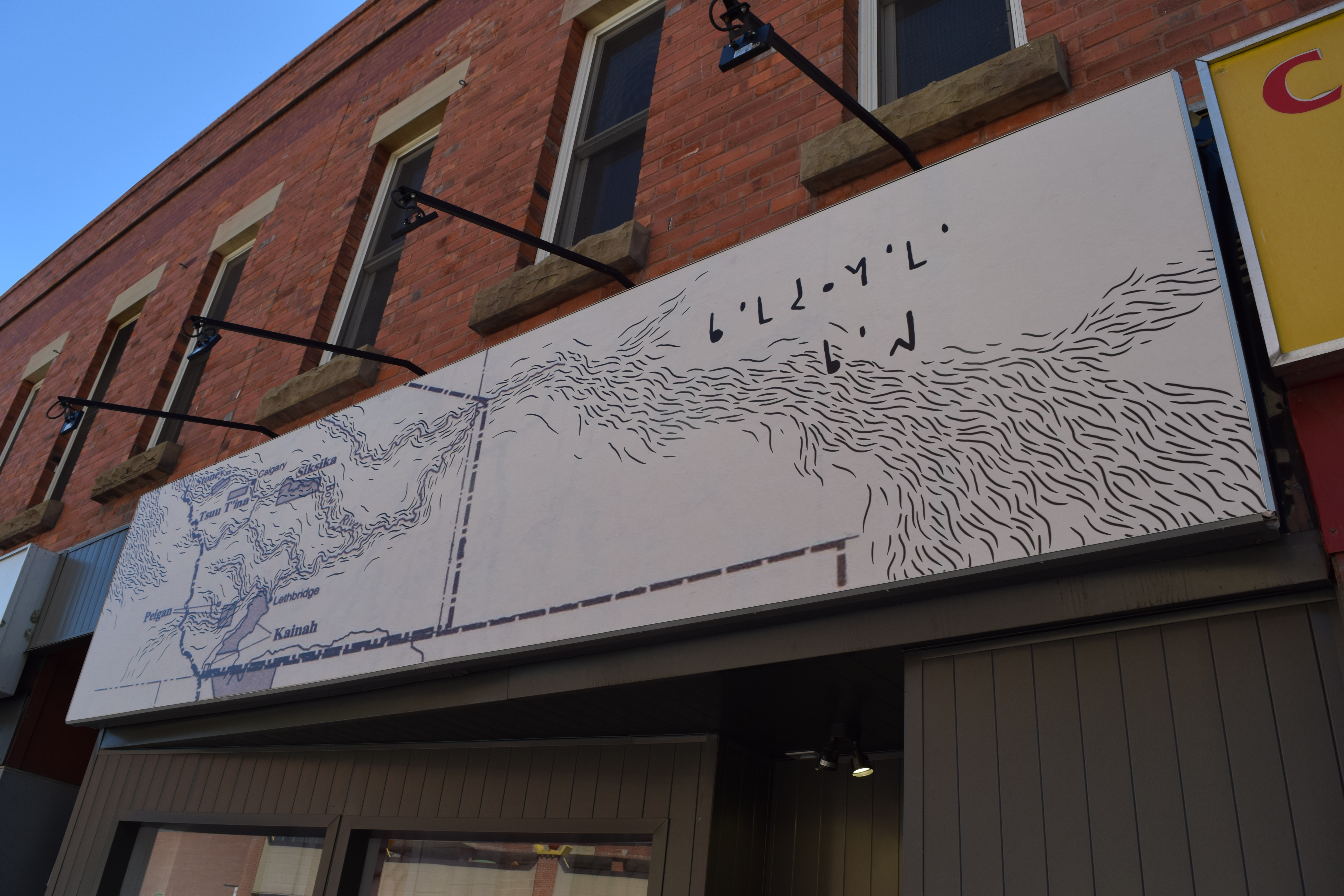 Biography /

Sikapinakii is a two-spirited artist from the Siksika First Nation. They will be attending the University of Calgary to study for a Master's of Fine Arts in Drawing this fall of 2021. They use a variety of mixed mediums to tell the stories of their identity, indigenous experiences, culture, language and stories told. Their overall practice aims to educate the non-indigenous about the Blackfoot people in hopes that it will create a comfortable setting for all. This is crucial as a young Indigenous person, as they have an ingrained purpose to tell their story and the stories of their people.



Territorial Acknowledgments

TNG gratefully acknowledges its home on the traditional territories of the people of the Treaty 7 region, including the Blackfoot Confederacy (Kainai, Piikani and Siksika), Métis Nation of Alberta Region III, Stoney Nakoda First Nation (Chiniki, Bearspaw, and Wesley), and Tsuu T'ina First Nation. TNG would also like to acknowledge the many other First Nations, Métis and Inuit who have crossed this land for generations.