Mall Bear
Chris Friel
April 5 - May 3, 2008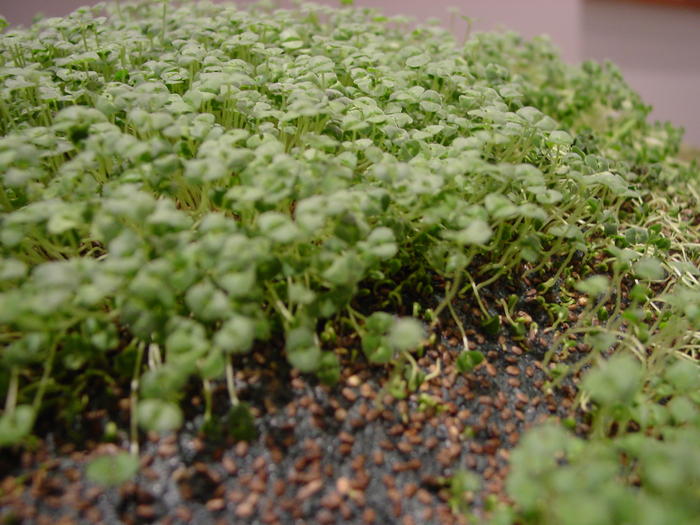 Mall Bear


The West Edmonton Mall of the mid-1980's was a mammoth enterprise. Not only did the hundreds of shops designate it the largest mall in the world, the absurdly Baroque hodgepodge of mirror and brass of the mall itself made it an attraction. There was a water park, roller coaster, daily dolphin shows, fully functioning submarines and, what would strike me the most as a visitor, numerous displays of various birds and animals. Peacocks, parrots and even bears occupied small glass structures throughout various concourses of the mall. Though animals on display no longer haunt its halls, the monster of malls continues to grow and can be described rather aptly as a zoo.

Though Calgary's Eau Claire Market, located in a small pocket on the North end of the downtown core, is certainly a far cry from West Edmonton Mall, its history is nevertheless ambitious in its own right. Unfortunately, more than a decade after its construction, the market exists as a sad reminder of poor civic planning and misguided initiative, now standing as testament to a failed attempt to develop a vibrant, community-based social and commercial space. Failing to resemble the successful 'one-of-a-kind' model of Vancouver's Granville Market, Eau Claire has positioned itself far more comfortably on the 'as-seen-on-TV" end of the spectrum. Among retail endeavors now occupying the market a majority are second-rate shops - peddlers of trinkets, postcards, and 2 for 1 t-shirts with silly slogans. As a result of another, familiar form of commercial enterprise, The New Gallery, after losing its previous space, temporarily relocated to Eau Claire Market in the autumn of 2007.

Enter Chris Friel's Mall Bear, a project well poised to address the politics of its environment, critically calling to attention the site of its own ongoing production as well as the relationships among its creator, caretakers, and audience.

Mall Bear's presence in the gallery may at first seem rather benign. Visitors to the project will be met with the life-sized form of a Polar Bear laying rather gently in the centre of the gallery space. Constructed from wire, mesh, and lengths of wood, the surface of the form will be completely covered with fertile soil and seeded with Salvio Hispanica- familiar to most at the same seeds utilized by the Chia Pet. Appropriately, this type of product seems to abound in malls across North America. Over the course of the exhibition Friel will maintain a rigorous routine of feeding, trimming, and caring for his creation - Zookeeper meets Circus bear handler meets Dr. Frankenstein in a schedule that the project not only necessitates, but that also speaks to inherent facets of art development.

Generated from an interest in the relationships between humans and animals, Mall Bear goes beyond the expected understanding of those roles. It addresses the broader social implications of how we validate ownership and how the pretense of power over, often in the seemingly benevolent forms of provisions and care, translates into our own desire to define, relate to and ultimately be defined by that which we choose. Particularly relevant within an environment of low-end consumer products, Friel's project questions methods of display and consumption. Though not simply content to undermine, Mall Bear succeeds in addressing the shifting roles of the artist, gallery space, work of art, product, and consumer.

Ultimately, Mall Bear turns to the matter of justification. Through the ongoing process of caring for his bear, Friel highlights the absurdity of the time and effort spent on a relationship built from an imaginary need. Through this process, which revolves around an object that is simultaneously imbued with certain human qualities, yet is constructed from materials so closely aligned with a dated consumer fad, a need to understand our own relationship to object emerges. Mall Bear allows for the deconstruction of such relationships, and questions our needs as individuals, the distortion of those needs and the ways in which we validate them.

- Jason de Haan




Biographies


New Brunswick artist Chris Friel relocated to Calgary last spring after receiving his BFA from Mount Allison University in Sackville, NB. Throughout his artistic career, Friel has explored a variety of media including printmaking, painting, drawing, sculpture, and more. Amidst his exploration of consumer-based culture, he turns increasingly to the "readymade" and to installations that offer his viewers an all-encompassing experience, begging for interaction. Personal experience ignites Friel's research. He seeks inspiration from his own self-created "residencies", as he refers to them. Interested in Calgary's problematic housing boom, the artist immersed himself in Calgary's subdivisions, becoming a master vinyl sider last summer. Fascinated by Alberta's crude oil culture, he became a laborer in the camps of Fort McMurray this winter. Friel's whole-bodied engagement to his art procures exciting effects in his final product. Viewers of his work become collaborators, audience members, players, fans, and consumers - as does the artist himself. All playfully participate in Friel's polar worlds that straddle amusement and perversity.


Jason de Haan is an artist and writer who lives and works in Calgary, Alberta. His work has been shown in solo and group exhibitions in Australia, Sweden, the United Kingdom and the United States, as well as in recent solo exhibitions in Canada at Stride Gallery (Calgary) and Galerie Sans Nom (Moncton, NB).