MOSPPRADS Presents: A Collection of Research Material Pertaining to Local Sites of Speculative Possibility


Kaylee Maciejko

May 29 — July 28, 2017

+15 Window Exhibition

Exhibition Description

Moments of Speculative Possibility and Promise Research and Documentation Society (MOSPPRADS) endeavours to Identify, Quantify, Document, and Replicate Moments of Speculative Possibility and Promise (MOSPPs) in sites of suspended construction. The Society is dedicated to deducing elements of speculative possibility in an effort to determine components of auspicious transitional moments in spatial production and apply them to future projects. We believe that in consideration of Moments of Speculative Possibility and Promise, the Society facilitates an empathic conversation about inclusivity in urban environments. We hope that the dialogues generated by this research will offer avenues for rectifying ruptures between architectural goals in a social space and actual results of urban development.

A Moment of Speculative Possibility and Promise is defined by the Society as any moment that embodies an expressive quality of potential excellence. MOSPPRADS in interested primarily in sites of construction where regulations appear to have been suspended and evidence of human occupation is absent beyond the manipulation of the environment that the MOSPP is identified in. In short, MOSPPRADS' focus lies in empty construction sites and abandoned construction ephemera as potential locations for identifying MOSPPs. MOSPPRADS' research begins with two essential practices: 'pataphysics and psychogeography. We believe that a 'pataphysical approach to investigating architecture helps to humorously address its myriad complexities. MOSPPRADS analysts embark on regular psychogeographical excursions to scout MOSPPs. When a potential MOSPP is discovered, it is documented and the Identification, Quantification and Replication process can begin.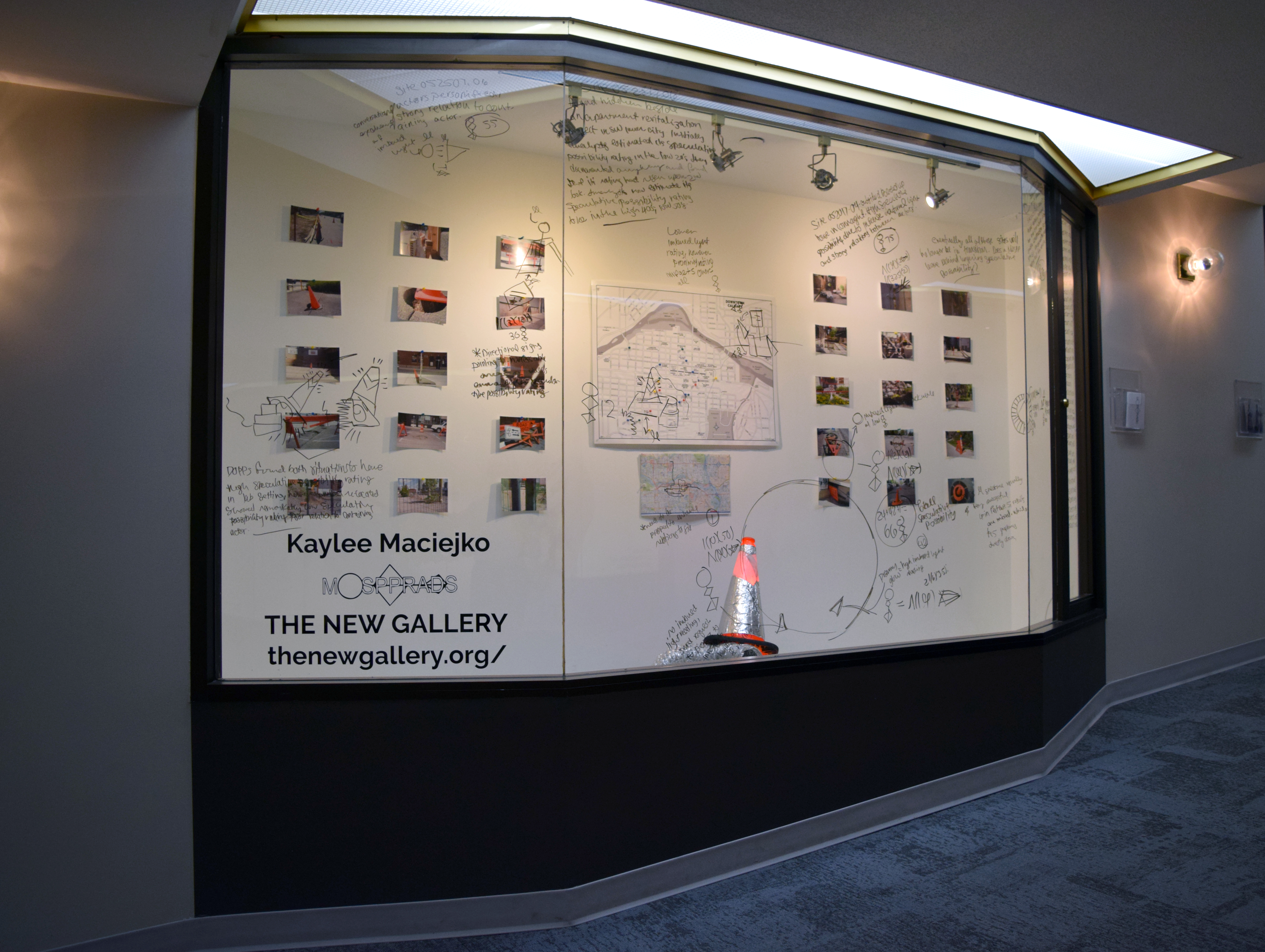 Biography

Kaylee Maciejko is an emerging artist living in Calgary, Alberta. Her practice explores intersections between feminisms, spatial production and administrative practices through object-oriented ontology. She follows a vigorous practice-led research methodology that includes psychogeography, a 'pataphysical approach to gathering conjectural data and the application of research findings through sculpture, photography, sound works and writing. She is currently completing her BFA at the Alberta College of Art + Design and has contributed to a number of group exhibitions.