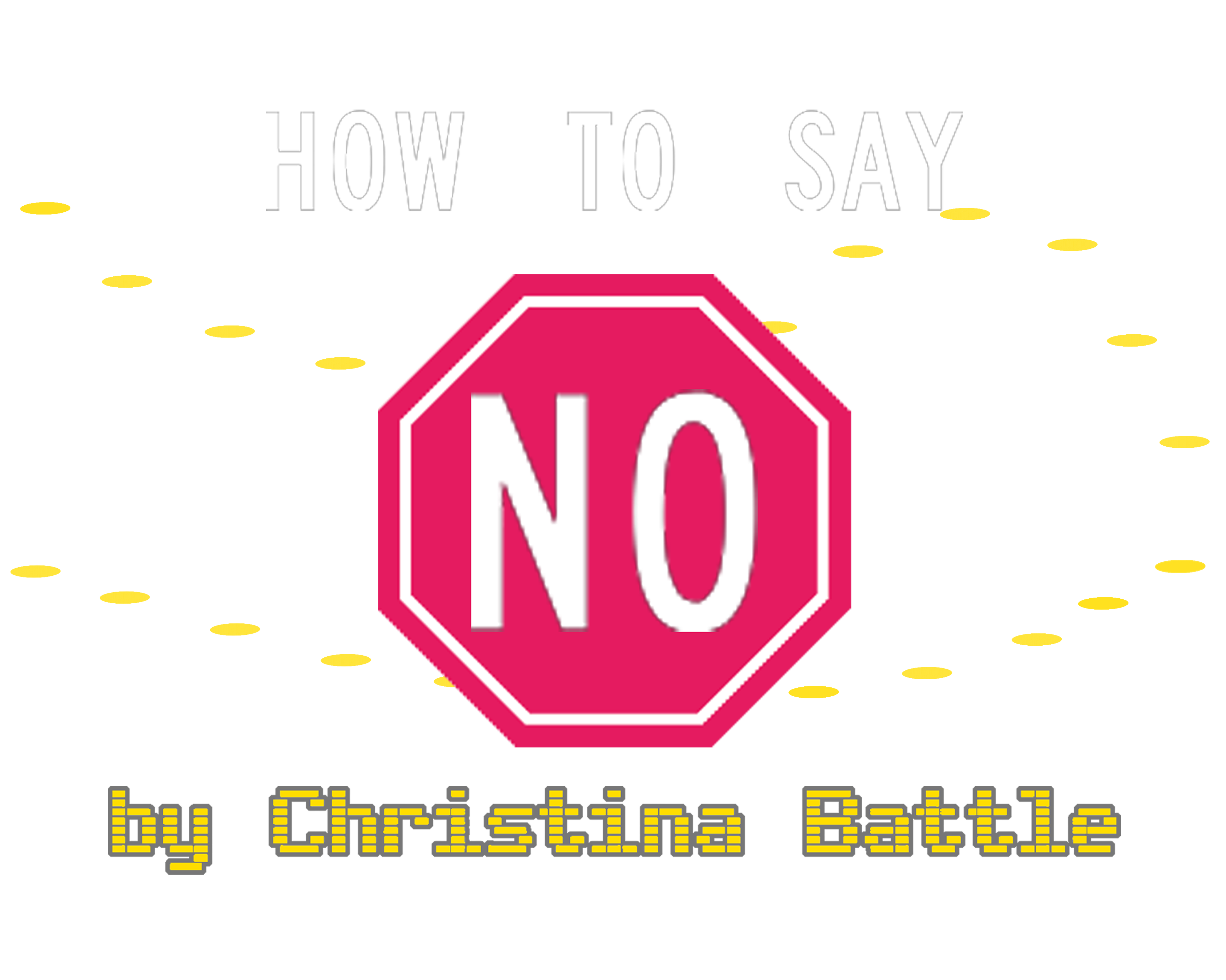 ---
~ FOREWORD ~


how to say no / should you say no / maybe you should just say no



Thinking about saying no:
I remember once sitting in the film office at SFAI when George Kuchar was telling stories about how he prefers to never say 'no.' If anyone ever asked him to participate in something; to make something; or to contribute to something; he preferred to always say yes. Because, he explained, you never know, and you never know what you might miss out on if you don't try. Often cited as one of the most "prolific American independent film and videomakers" (Video Data Bank), from Kuchar's practice, this sensibility of always doing, always trying, always making, is more than visible.

I always thought this was good advice – I also like to do and take part in stuff – but George's suggestion to instantly say 'yes' to any and all invitations also struck me as unsustainable. Surely there were times when he just didn't feel like saying yes. It wasn't quite the pace or the degree of availability I wanted in a practice for myself.

This open and enthusiastic sensibility that George wore so wonderfully makes some assumptions about invitations themselves that I've come to learn aren't always equal. It assumes that invitations come to you with the same openness and generosity of care that George brought to accepting them; over the years, I've come to learn that not all invitations are offered with such intention.

My dad always shared a lot of George's sense of wanting to do stuff: wanting to collaborate, wanting to share, and wanting to organize with others. But his advice always came with what I think is a brilliant strategy of embedded moderation. When talking with someone who wanted to collaborate after hearing more about his ideas, he'd always say something like: sure, put it down on paper and give me a call, we can talk more about it – before promptly leaving the conversation. Ninety percent of the time, he'd say, people would never follow through. It was a strategy for leaving the door open and signalling an eagerness to collaborate, but only if the other was also willing to contribute and put the work in. Otherwise, he'd learned: people always end up stealing your time, your energy – and your ideas.

This tug and pull of mostly being interested in saying 'yes' but with strategies for inserting a 'no' are constantly on my mind. Finding the right balance can be tricky, and while I try to find strategies that work well for me – I fail at it a lot of the time. I really appreciate when others say no to invitations that I've sent. I appreciate when they take the time to be honest about their needs and are attuned to their capacity. It shows they care about the work they do and how they do it, and that this particular invitation just wasn't a good fit. I always take note and keep future opportunities in mind to have other chances to work with them.

When I first started thinking about how to approach this invitation from TNG to consider how to say no, I thought I'd outline a decision tree, a sort of if/then to move through as others consider strategies of response for themselves. I quickly realized, though, that the process was far from linear and that the considerations often going into my decision making when it comes to saying no are complex: sometimes messy; often not easily articulated; and a lot of the time, quite invisible—even to myself. What I thought might look like a tree instead looks like a massive tangled web of intersecting, overlapping, and at times, contradicting deliberations. Presented here as a series of considerations, my hope is to offer a sense of how I've come to say no in the past, and to try to make sense of how these considerations might reveal a sense of strategy (for myself as well).



---