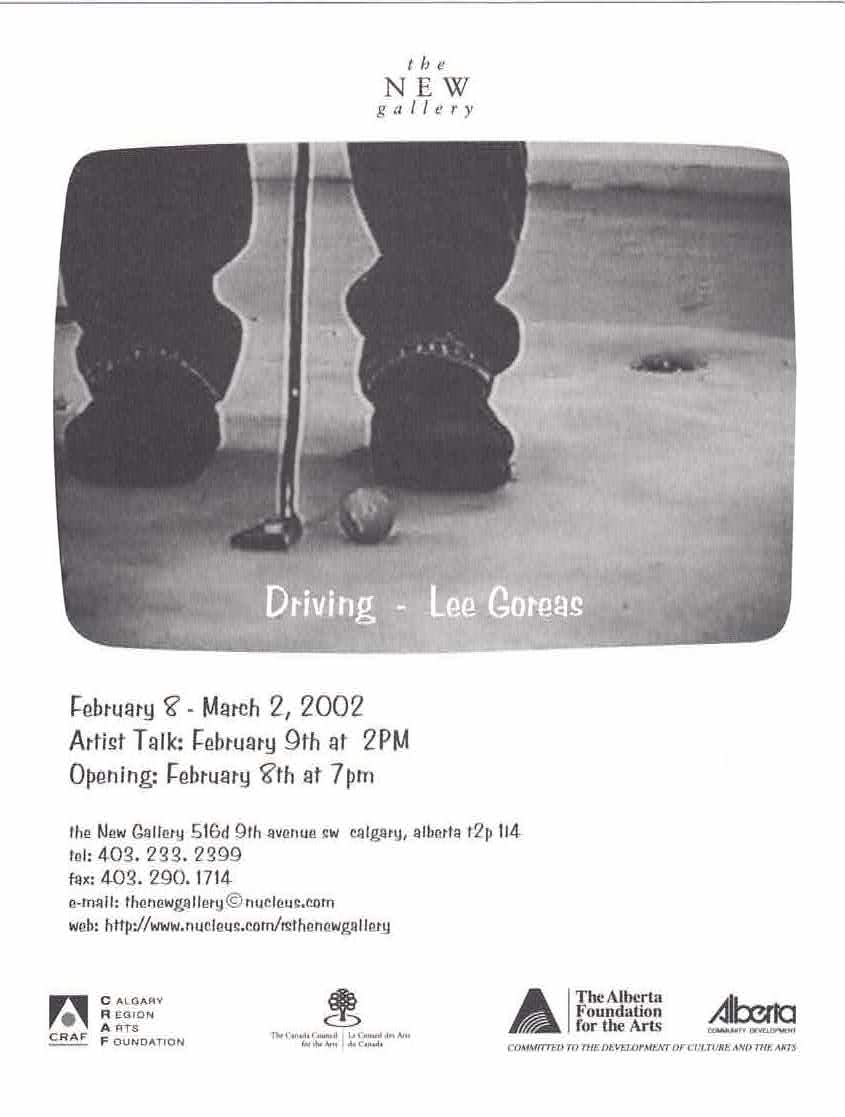 Driving
Lee Goreas


February 8 - March 2, 2002

Opening: February 8 @ 7 PM
Artist Talk: February 9 @ 2 PM

Goreas will create an interactive installation surrounding our relationship (and more specifically the male relationship), to both institutional and popular culture through the use of humour. The exhibition will include: Par 2 Golf Course, an interactive sculpture based on the miniature golf course and Slow Down Show Down, a customized figure-8 race track that allows members of the audience to compete with each other using remote control racecars and other components. The video Ring of Fire will document the artists' view out of the front window of his automobile as he travels down the spiral exit ramp in a parkade. The car stereo plays Burning Ring of Fire by Johnny Cash.

The artist incorporates elements from contemporary film dialogue, Modernist Literature, North American car culture and urban architecture for both beauty and social criticism.