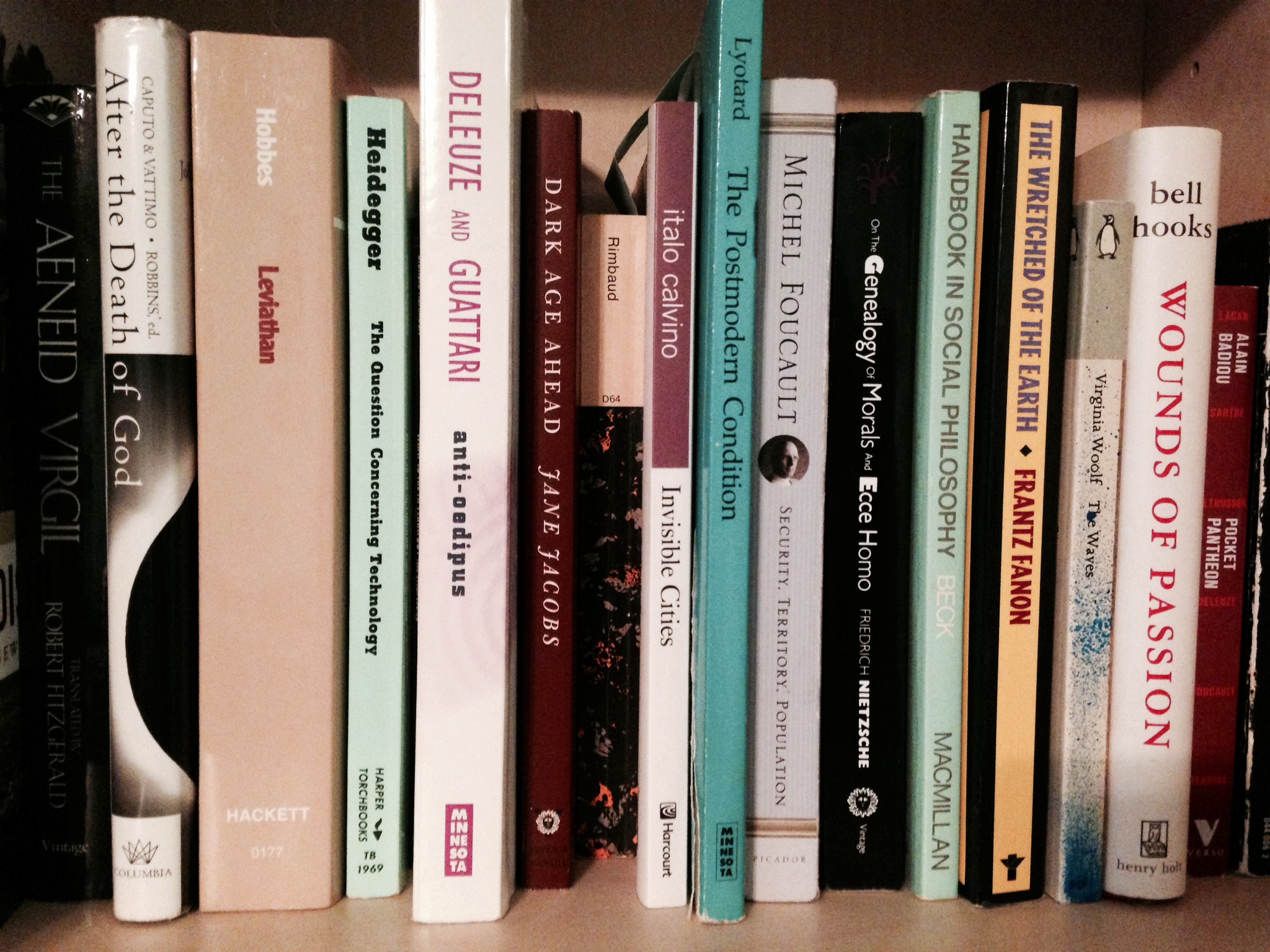 Critical Theory Book Club


2013 - 2014

"The book of man is a book of question."

In his essay "Edmond Jabès and the Question of the Book," Derrida establishes that freedom is not the unconstrained bird, but the rooted flower. We come to know ourselves and our place by definition and words that are at once emancipatory and restraining. Through discourse, in which we become poets as much as historians, our fellow readers attempt to write a collective text, an understanding through which we are both defined and defining. Our club is open to suggestions of texts that emerge from our conversations and are relevant to our fluid community of thinkers, readers, and poets.

The Critical Theory Book Club met once a month at the John Snow House (915 18 Ave SW). Find out more online: wordpress and facebook.

The Critical Theory Book Club was an initiative guided by artist, writer, and TNG member Andrea Williamson.