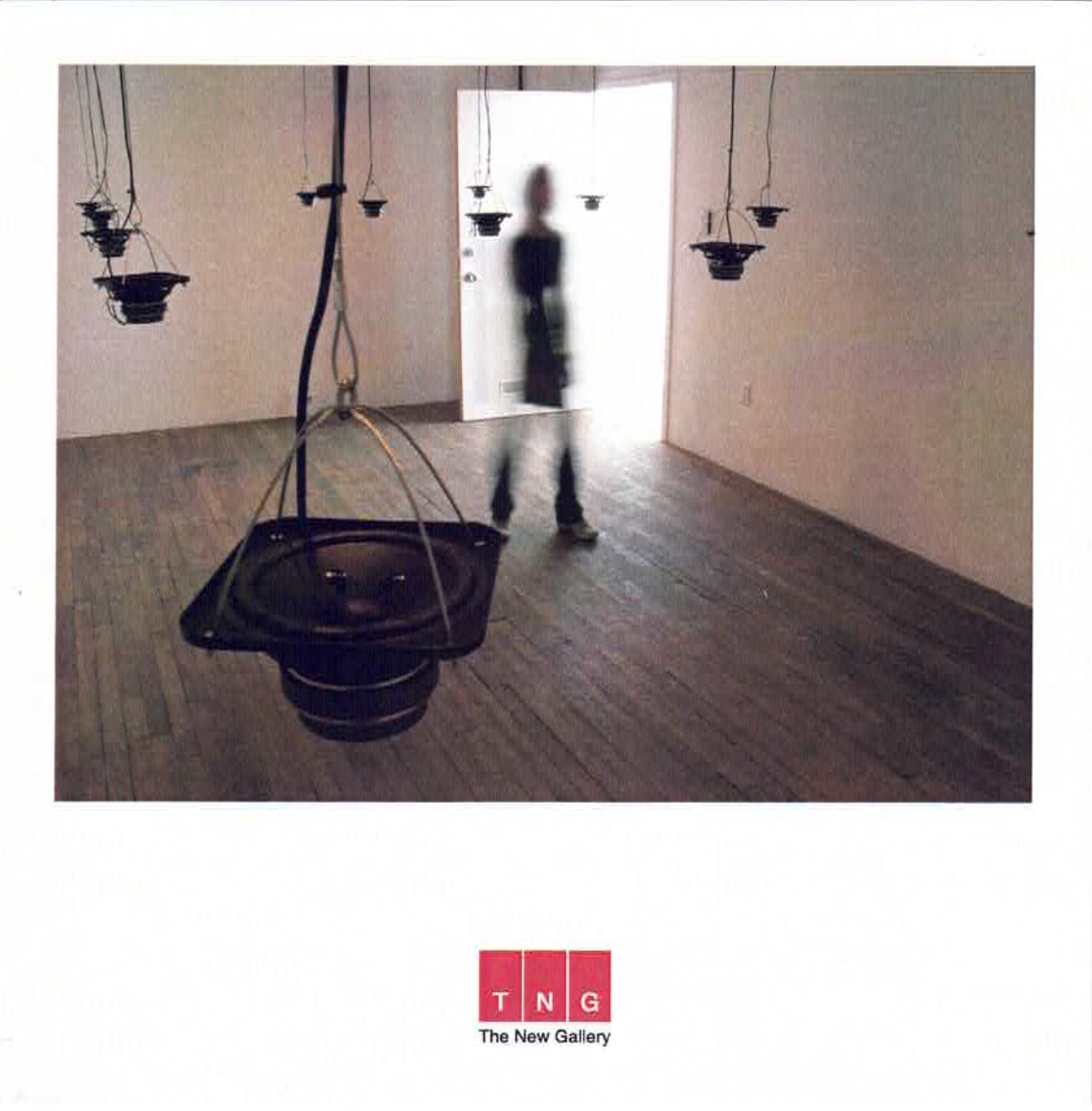 Conciliabule

Myriam Bessette & Robin Dupuis

June 26 - August 1, 2009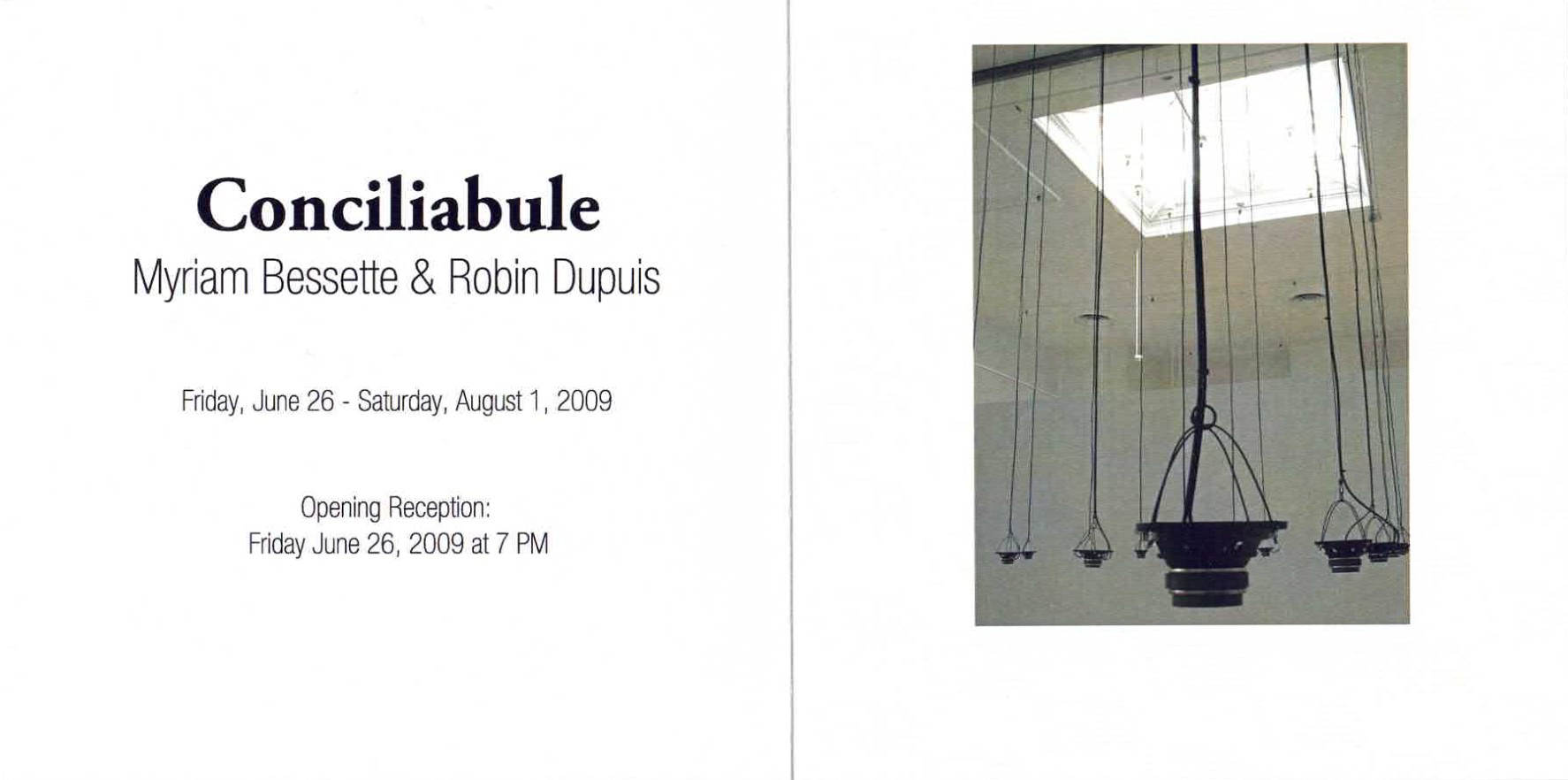 Material Sound


Myriam Bessette and Robin Dupuis each have their own approach to the use of sound as material.Bessette collects samples of her own voice, which she sources in all her sounds and incorporates into iinstallations or with digitized images that she mounts, colors, animates and modifies. Dupuis uses synthesized sound to generate immersive installations or abstract animations. Sound material is the genesis of both artists' projects.

The audio installation Conciliabule (2006-2009), a collective work in progress, explores the nature of the acoustic object and the transmission of complex voice messages through an electric signal. Starting with vocal samples, the artists have filtered out all references except for very low inaudible frequencies. The almost silent audio installation creates its own materiality in the form of vibrations that become visible on the speakers. It isn't the captured voice whispering in the visitor's ear, but the quivering of the device that animates the piece.

This multi-track work invites visitors to perambulate through an auditory visual architecture and to enter into a conciliable with the materiality of sound.
BIOS


Throughout Myriam Besette's art, sounds mingle with images - not in a juxtaposition or superimposition, but as a form of video art that issues from the interface between the two and derives from experimental animation. She has a BFA from the École des arts visuels et médiatiques de Montréal (UQAM).

Robin Dupuis's work doesn't attempt to represent the world in which we live. Instead, he endeavors that take full advantage of the digital platform. Dupuis holds a BFA from Concordia University and an MFA in Media Arts from the École des arts visuels et médiatiques de Montréal (UQAM). He is currently the director of Perte de Signal, an independent media arts research and development center in Montréal.