ARTIST RESIDENCY /


The Calgary Chinatown Artist Residency, presented by The New Gallery in partnership with the City of Calgary Public Art Program, will resume in May 2021 after having been postponed last year due to COVID-19.

The safety of our artists, partners, and community stakeholders continues to be a crucial consideration given the intensive engagement required for this project, and vulnerability of the senior population in Calgary Chinatown. Due to these concerns, the artists, TNG, and The City have collectively decided to resume the residency, long-distance for our out-of-town artists, for the remainder of their respective durations.

We are thrilled to continue this work with Teresa Tam, Annie Wong, and Cheryl Wing-Zi Wong, and the community of Calgary Chinatown, and look forward to sharing details of their ongoing projects in the coming months.

CONTACT / RESIDENCY COORDINATOR
For questions concerning this project, please contact Christina Yao at christina@thenewgallery.org.
ABOUT THE RESIDENCY /

The Calgary Chinatown Artist Residency is an opportunity for professional artists to be embedded in Calgary Chinatown while the City and community stakeholders undergo significant planning for the future. The artists will learn about the neighbourhood's rich history and culture as well as the current sociopolitical context through community engagement and research. This residency aims to support contemporary art practices and facilitate conversation with the Calgary Chinatown community.

This residency, presented in partnership with the City of Calgary Public Art program, is a standalone project which takes place during the development of and is complementary to the City's Tomorrow's Chinatown project. Tomorrow's Chinatown will oversee the creation of the community's first cultural plan, which will be implemented alongside a new local area plan.

Three artists—Teresa Tam (Calgary, AB), Annie Wong (Toronto, ON) and Cheryl Wing-Zi Wong (New York, NY)— were selected in August 2019. In November 2019, the artists arrived in Calgary to participate in an intensive programming week of activities and conversations by way of introduction to the neighbourhood. The artists had the opportunity to meet community stakeholders, historians, business owners, cultural workers, and urban planners to begin to get to know the community and familiarize themselves with Calgary Chinatown. These meetings took place over dinners, tours, and workshops. Over the course of five days the artists participated in over 35 activities, from visiting associations and tongs to learning Mahjong and folding dumplings with residents.

During their three-month residencies, each of these artists will immerse themselves in Calgary Chinatown, learning about the community and creating a new body of work. Read below to find out what each artist is up to, and stay tuned for project updates.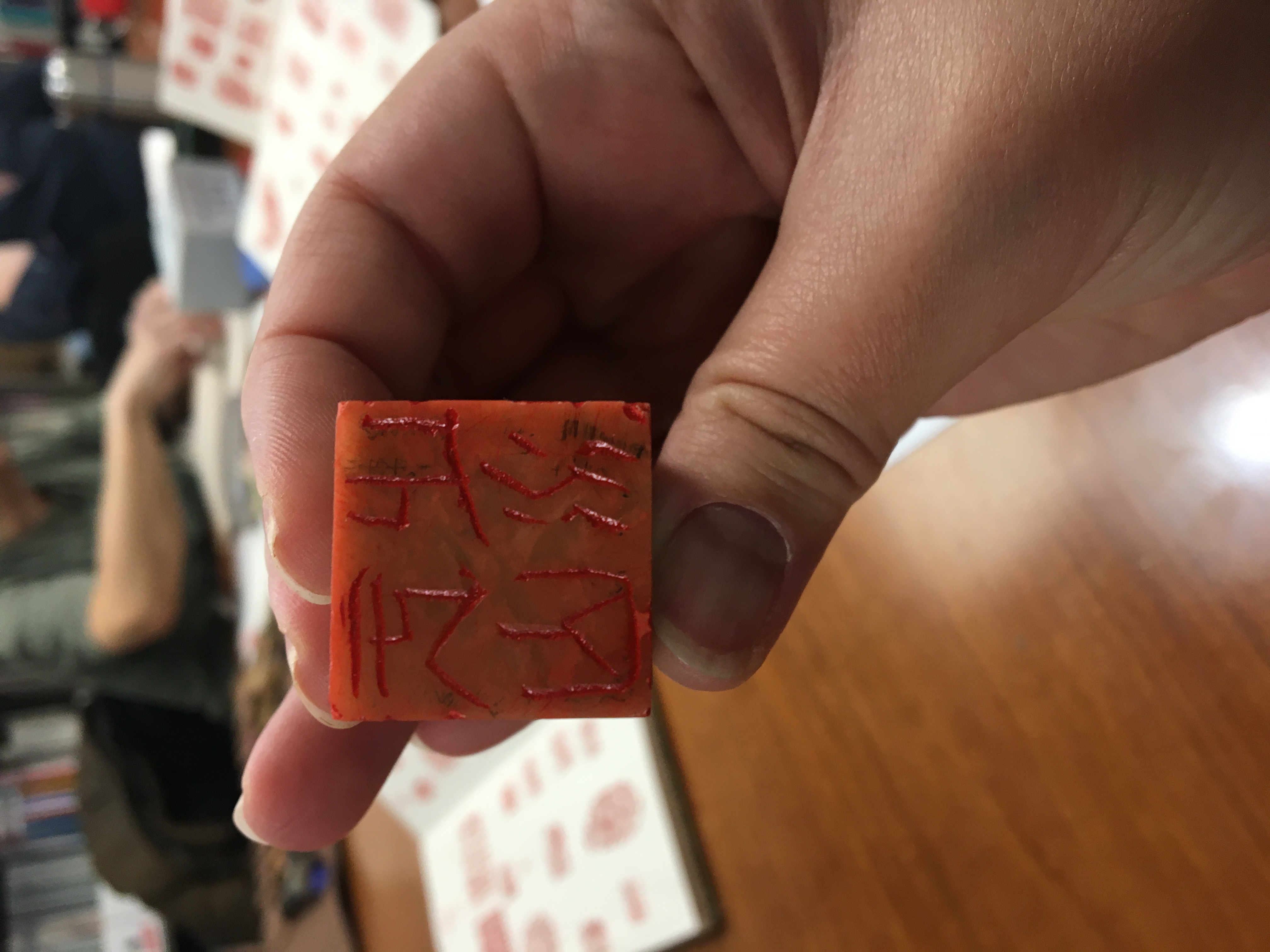 Photo credits: Gabriel Yee





THE ARTISTS /



Teresa Tam (Calgary, AB) is a practicing visual artist born and based in Calgary, graduating from ACAD in 2014. Teresa's practice utilizes familiar spaces and experiences to alter them into something foreign through re-interpreting and re-creating. Her projects are developed to include and emphasize visitor interactions. She specializes in digital platforms, functional installations, body-based exchanges, and labour-intensive cooking. She recently exhibited with EMMEDIA's Particle + Wave Festival as Quartet in Transit, Stride Gallery, and M:ST Performative Art.



Annie Wong (Toronto, ON) is a writer and multidisciplinary artist working in performance and installation. Often collaborative, site-specific, participatory, and process-oriented, her practice explores the intersection of the poetic and political of everyday. Her recent research explores diasporic hauntologies and embodied knowledge through rituals and soundwork. Wong has presented across North America, including at The Gardiner Museum (Toronto, ON), Studio XX (Montreal, QC), Third Space (Saint John, NB), and Open Source Gallery (New York, NY). She has held residencies at The Art Gallery of Ontario, Khyber Centre for the Arts (Halifax, NS), and the Banff Centre for Arts and Creativity (Banff, AL). Wong's literary practice includes poetry, art writing, and non-fiction. Her writing can be found in C Magazine, Yishu: Journal of Contemporary Chinese Art, Canadian Art, Performance Research Journal (UK), and MICE Magazine.




Cheryl Wing-Zi Wong (New York City, USA) is an artist and trained architect working at the boundary of art, architecture and social practice. Her work investigates the transformation of shared space over time, and seeks to challenge social and political boundaries through sculpture, installation, performance and site-specific architectural interventions.

Born and raised in Los Angeles, Cheryl received her B.A. in Art and Italian at the University of California at Berkeley, studied sculpture at the Accademia di Belle Arti di Brera (Milan, Italy) and earned her Master of Architecture from Columbia University GSAPP. Cheryl's work has been commissioned by the City of Inglewood, the New York City Parks Department and by the Percent for Art program in Washington DC. Her work has been exhibited at Triangle Arts Association, the New York Foundation for the Arts, the Istanbul Design Biennial, Usagi Gallery, Los Angeles Center for Digital Art, Taliesin West, the Venice Biennale of Art, BMW-Guggenheim Lab, Berkeley Art Museum, Museo della Permanente in Milan, amongst others. She has been a visiting critic at Columbia University GSAPP, and taught architecture at Parsons School of Design, University of Sao Josè in Macau, and at the International Program in Design & Architecture (INDA) at Chulalongkorn University in Bangkok, Thailand.





PAST ENGAGEMENTS /
CALL FOR PARTICIPANTS / CHINATOWN: REFLECTIVE URBANISMS
English / Chinese

Sessions /
Saturday, February 8th, 2-4PM
Saturday, February 15th, 11-1PM
Saturday, February 22nd, 2-4PM

Location / Second Floor, Room 227 at the Calgary Chinese Cultural Centre

CHINATOWN: REFLECTIVE URBANISMS (C.R.U.) is a project mapping Calgary Chinatown's history through exploring the stories of buildings in the neighbourhood, and how they have changed throughout the decades.

As part of the Calgary Chinatown Artist Residency — a partnership between The City of Calgary's Public Art Program and The New Gallery — C.R.U. is a project by New York-based artist and architect Cheryl Wing-Zi Wong. C.R.U. looks forward to collecting your stories about Chinatown's streets and buildings; the activities that took place in and around them; and the ways in which Chinatown has changed (i.e. buildings demolished, new buildings built, new facades erected, etc.).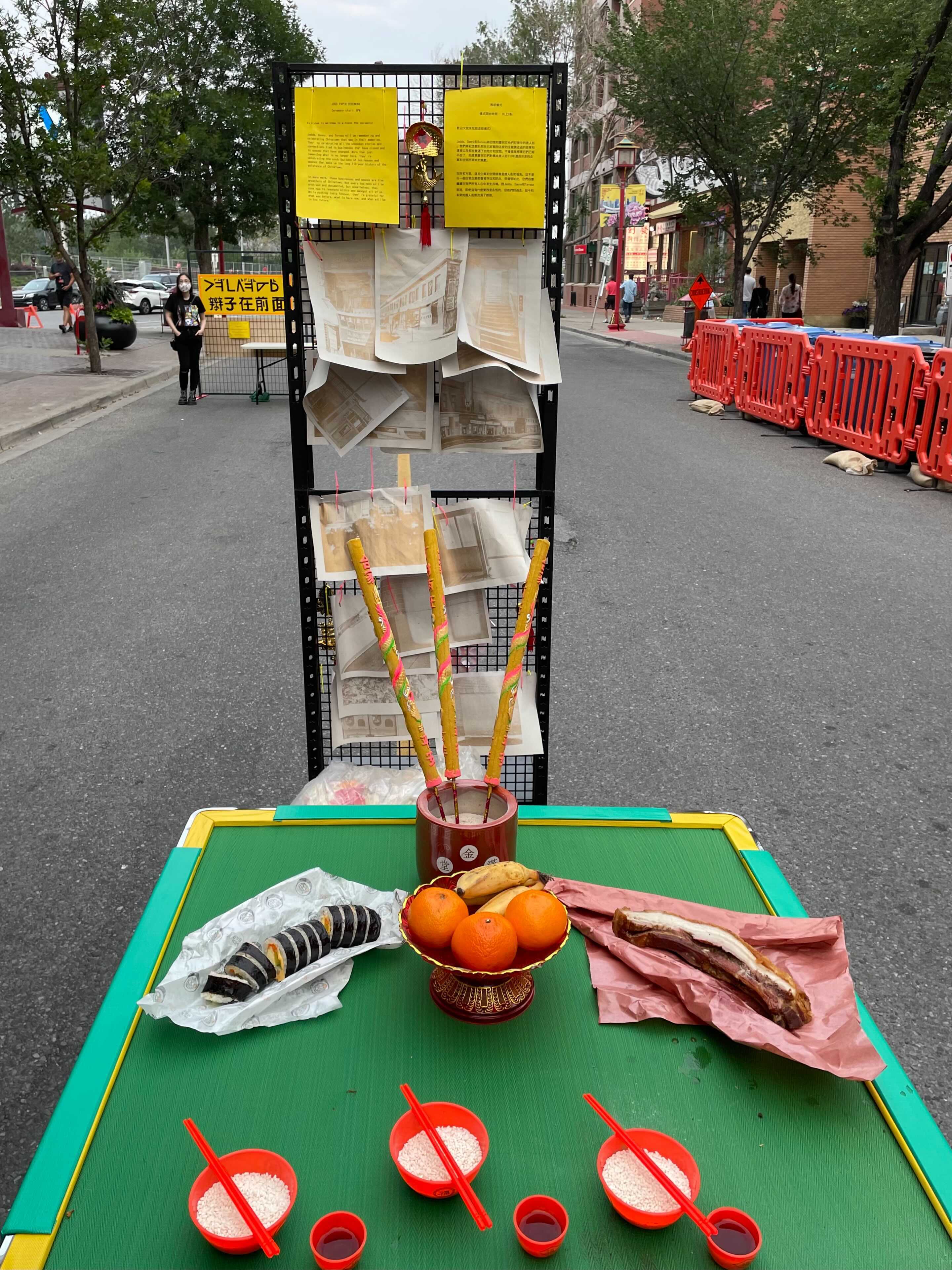 ARTIST TALK / CHERYL WING-ZI WONG
Date / Saturday, February 15th at 4:30PM
Location / The Calgary Chinese Cultural Centre

Please join us on Saturday, February 15 at 4:30PM at the Calgary Chinese Cultural Centre for an artist talk with Cheryl Wing-Zi Wong, currently a resident of the Calgary Chinatown Artist Residency project. During this talk Cheryl will be discussing her artistic practice, highlighting her past work in art and architecture, as well as her area of research and interest for this project.

This is a free event that is open to the public, all are welcome to attend. Please note that the Calgary Chinese Cultural Centre is barrier-free with multi-stall, gendered washrooms.

Please RSVP here.




CHINATOWN GHOSTLINE

https://ghostline.info/

Chinatown Ghostline: (587) 880-4675

Have a tip about a ghost in Calgary Chinatown?

Heard a story from a friend of a friend of a friend's grandpa who alluded to some hauntly experience?

Call the Chinatown Ghostline!

Artists Annie Wong and Teresa Tam are in search of a haunted history of Chinatown. We are collecting stories, tips, and improbable tales of sightings of the seemingly supernatural, spaces that feel strange, brushes with the otherworldly, or unexplained feelings that lingers in one's body. The collection of stories will be part of a podcast for Annie and Teresa's Calgary Chinatown Artist Residency. Listen to the episodes here!

How to use the Ghostline:

Call (587) 880-4675
Leave a message with your story
Describe what the site looks and feels like; if known, tell us its history of unfortunate events and what it currently is used for now; and explain the best you can, the supernatural experience/sighting.

As part of their Calgary Chinatown Artist Residency, Annie Wong and Teresa Tam will explore the hauntology of Chinatown through fragments of furtively told histories. Though a taboo subject in Chinese culture, the exploration and search for ghosts is meaningful for those who seek to reconnect and find what was left behind. Their research is interested in a mythology of Chinatown born out of a word-of-mouth exchange and collective grief.



CHINESE X INDIGENOUS CULTURAL EXCHANGE COMMITTEE
Full details here

As part of Annie Wong's Calgary Chinatown Artist-in-Residency, Wong has invited participants who identify as Chinese or Indigenous to form an ad hoc Cultural Exchange committee dedicated to anti-colonial solidarity by forming new relationships, actively learning/unlearning histories, and sharing cultural practices.

The program involves six virtual cultural exchange workshops throughout May—July 25th, 2021.

For the workshop curriculum, visit this link



Virtual Launch / REFLECTIVE URBANISMS: MAPPING CALGARY CHINATOWN
Date / January 27, 2022



The New Gallery (TNG) is pleased to present a launch event of REFLECTIVE URBANISMS: MAPPING CALGARY CHINATOWN a project by Cheryl Wing-Zi Wong.
REFLECTIVE URBANISMS: MAPPING CALGARY CHINATOWN is an interactive, web-based project that maps Calgary Chinatown through its architectural changes. The map visualizes the changes that the buildings in Chinatown have experienced, alongside community stories and oral histories that have occurred inside, outside and around them. The project was created as part of the Calgary Chinatown Artist Residency with The City of Calgary and The New Gallery.

This virtual event will showcase the website and include a conversation between Cheryl and the project's web programmer, Tommy Gonzalez, along with several Calgary Chinatown community members who contributed their stories to the project.